Here is a description of how to import heat generate by external program like Excel into Pc Lap counter:
- In the race setting click on the 'edit heat' button, by default Pc Lap Counter will show the actual heat sequence: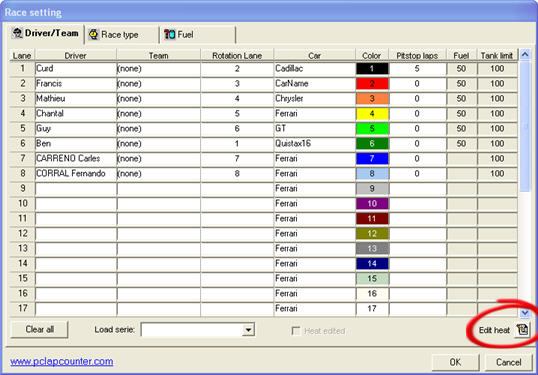 - To have a description of the necessary file format to import click on '?' button: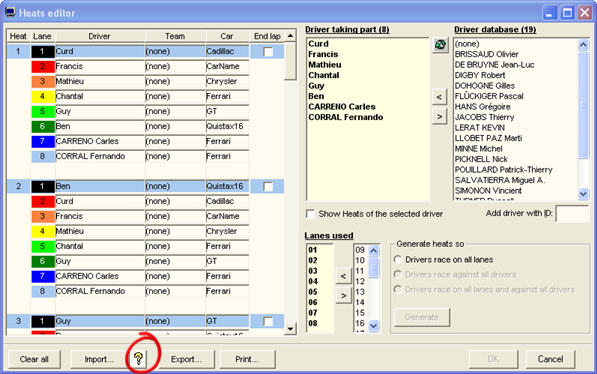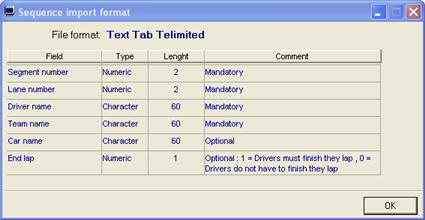 if you don't use team put '(none)' in the team name field (without quote)
- To import heats, just click on the import button and select the file: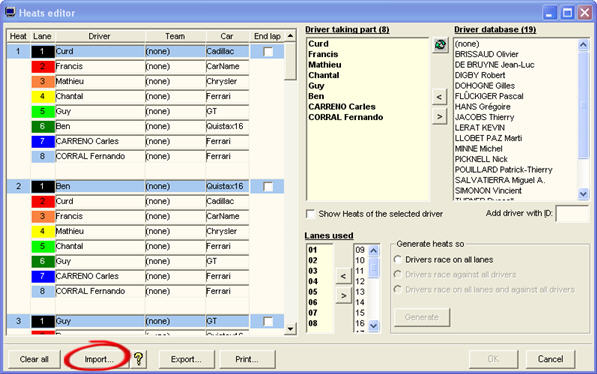 After importing click on the 'ok' button and ajust the number of segment regarding the number of heat you have imported.
REM:
As you can see in the actual heat editor you can also generate heats so drivers race on all lanes by just selecting drivers and used lanes and click on the generate button.
In the feature more generate option will be available (actualy disable because in development).
Hope this will help.