External lights do the same, video here:http://www.pclapcounter.be/Forum_data/lights.wmv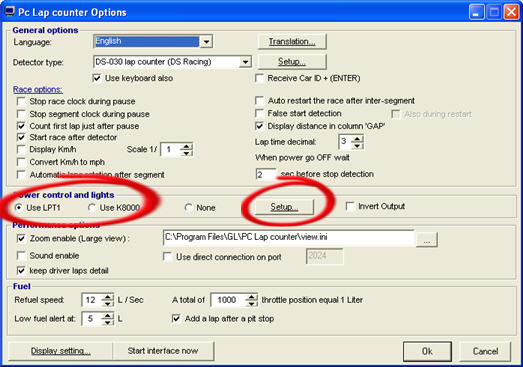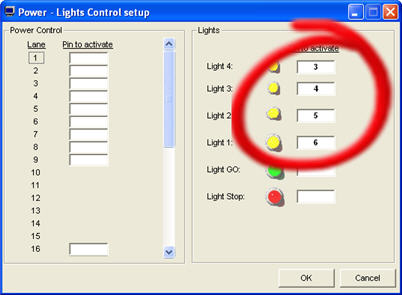 Here i don't use lights GO and Stop , but:
- light GO is ON when race is started and OFF when race paused or stoped.
- Lights Stop is on ON when race is stoped or paused.
External lights is commanded by the LPT1 port or with a K8000, with LPT1 you can have 4 lights for countdown and 3 with the K8000.