When you save a race all data and display setting are saved into txt and ini files.
The best is to save the race in a new directory and if you want to transfert the saved data to a different Pc just take the content of the directory.
If you want to transfert also the driver , team and track database just copy the files c:\Program files\GL\Pc Lap Counter\pilote.ini , team.ini and track.ini.
After you transfert all the data on the new Pc just open the .RAC file with Pc Lap Counter.
Here is a exemple after i save a race, i create a new directory 'TEST' and save the race as 'TEST'.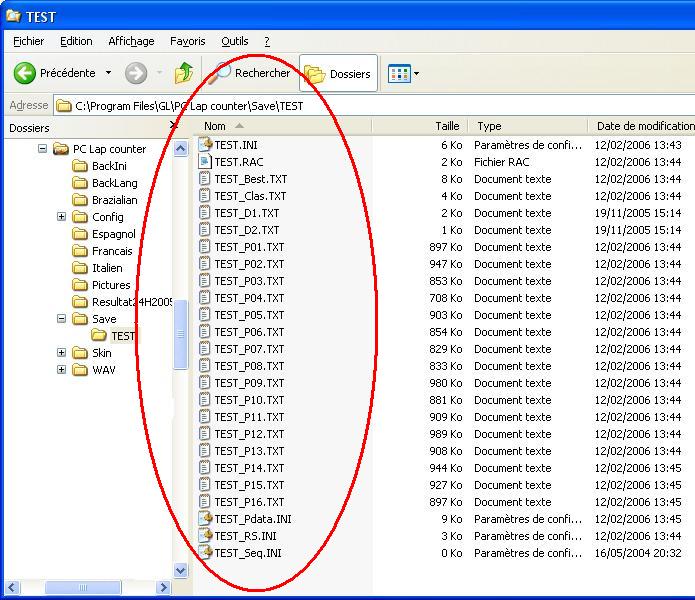 REM:
If you want to share your display setting with other people just give the files:
C:\Program Files\GL\Pc Lap Counter\SaveDisplay.txt
C:\Program Files\GL\Pc Lap Counter\SaveDisplay2.txt
Hope this will help you