Actualy Pc Lap Counter not process pitstop triggered by a hardware, the only way to make automatic pitstop is to use the field 'pitstop laps' in the race setting screen.
With 'pitstop laps' you say that the driver have to make a pitstop at a specify lap (you can put a list of lap separate by ';' ).
When the driver come to the specify pitstop lap Pc Lap Counter will cut the power for 10 secondes (you can change this time in the race setting screen).
Also you can modify the pitstop laps during the race in the main screen.
Here all the print screen you need to do that.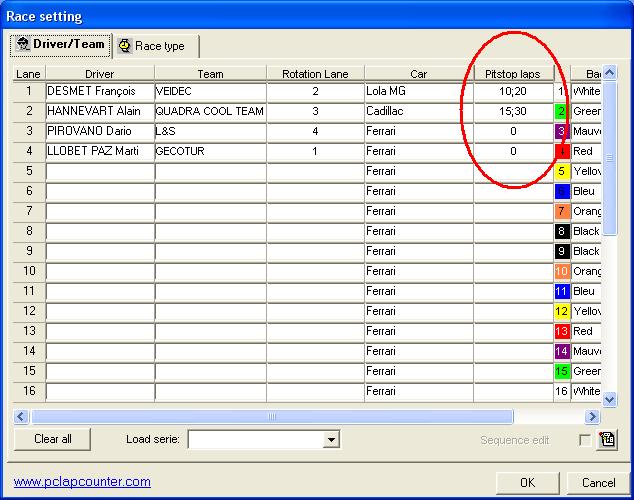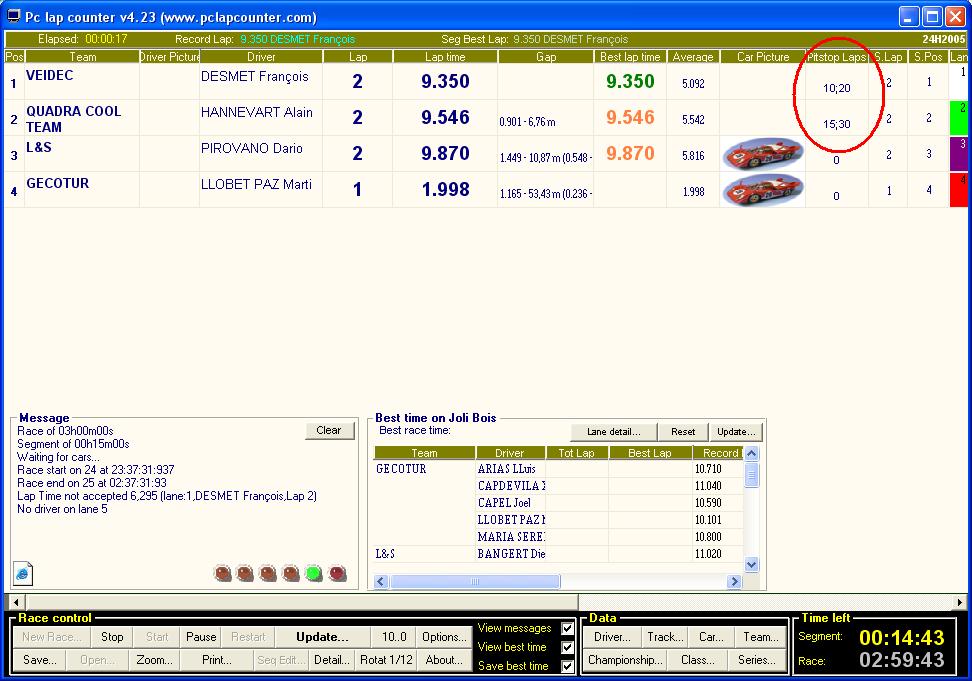 Hope i help you