Here is the setup with 1 race and 8 segments:
Setup a championship like this: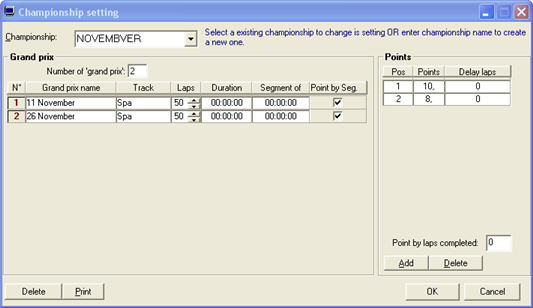 Setup the race like this: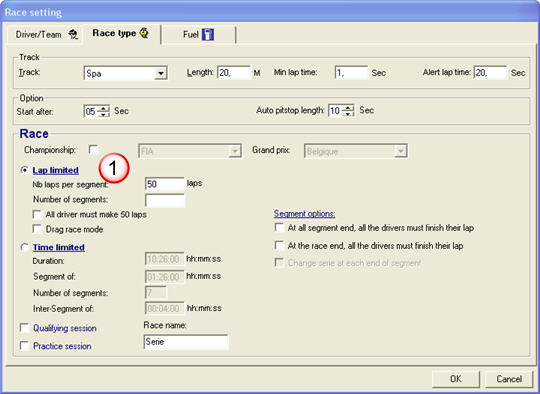 1-Specify that's a lap limited race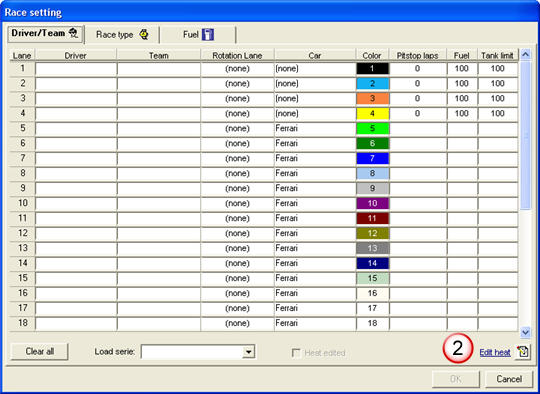 2- Call the heat editor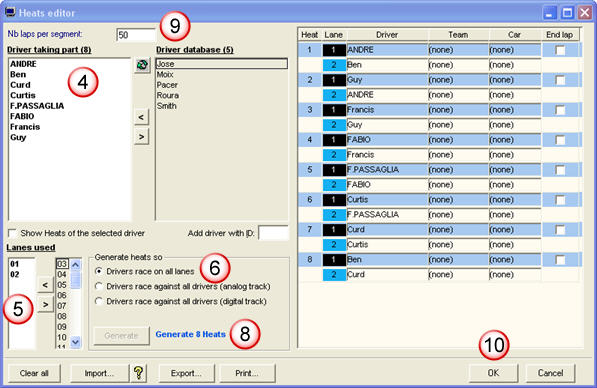 3- Drink a little bit
4- Choice the drivers
5- Choice the lanes that you will use
6- Specify the generate option (here each driver will race on each lane)
7- Drink a little bit
8- Click on the "generate" button
9- Specify the number of laps , here 50
10- Accept the heat editior screen, Pc Lap Counter will generate 8 segments of 50 laps.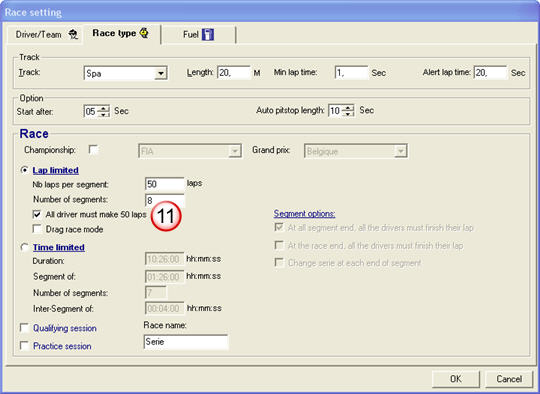 11 - Specify that all drivers must make 50 laps (if you not tick that option each segment will end as soon a driver reach 50 laps).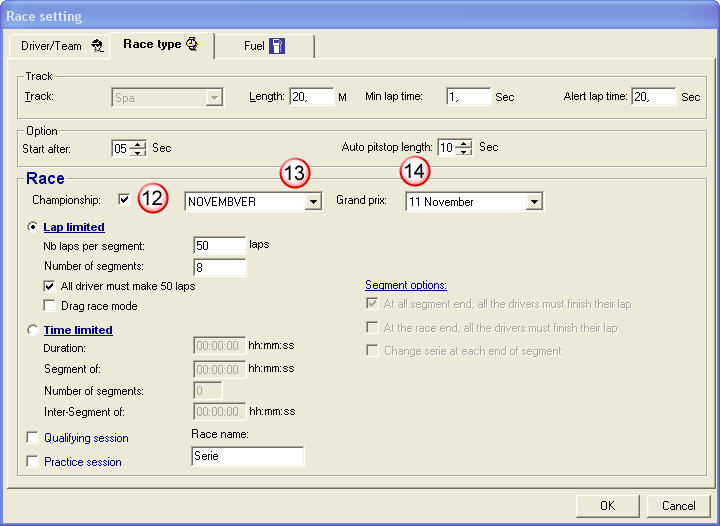 12- Specify that the race will count for the championship
13- Specify the championship name
14- Specify the Grand prix name
Accept the race setting screen, Pc Lap Counter will present the drivers of the first segment: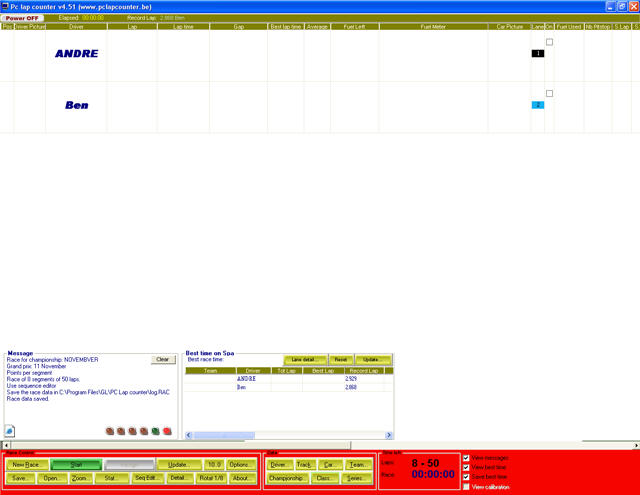 Click the "Start" button to start the first segment of the race, after the end of the first segment Pc Lap counter will count the points for the drivers of the first segment.
-Click on the "Class" button to display the temporary championship classement (championship classement will be updated after each segments):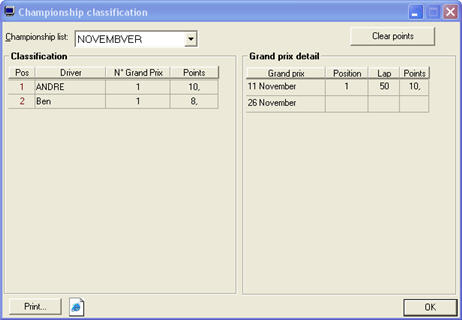 -Click on the "stat..." to display the current classement of the race
Now the first segment is ended and drivers of second segment take place.....to start the second segment click on the restart button or the 10..0 button, same for segment 3,4,5,6,7,8.
Here is a exemple of the final classement of this race: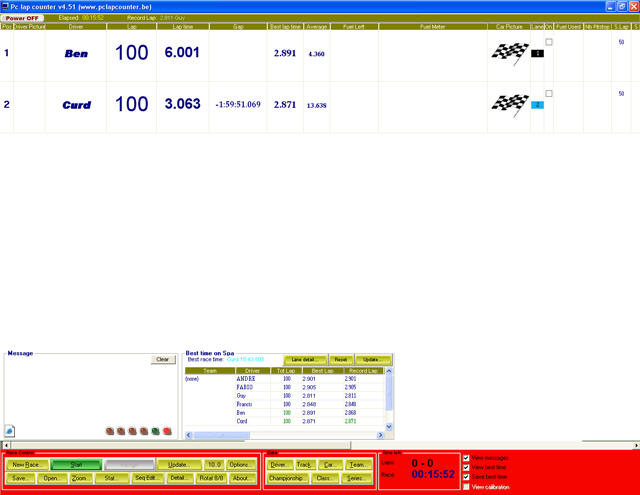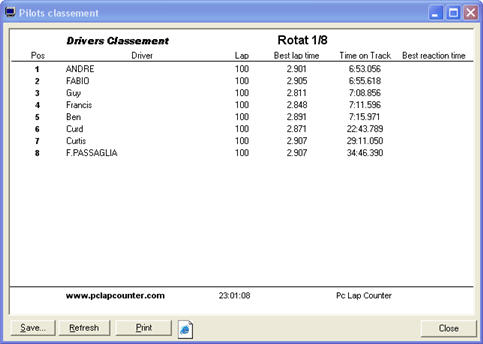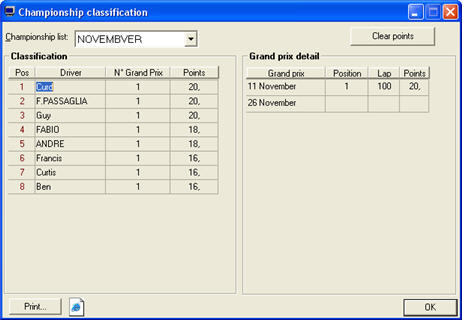 Of course you can make it by starting 8 different races , each race will have only 2 drivers and each race will update the championship.
(after each race each you will have to click on the "new race" button and specify the drivers and start the race and this 8 times)
Hope is it clear now....